The traditional Cracovian crib, which was created at the end of the 19th century, was a portable puppet theater with music and specially written texts. Over time, scenes played by people were replaced by mechanically moved figurines. Krakow's cribs present scenes with historical and legendary figures.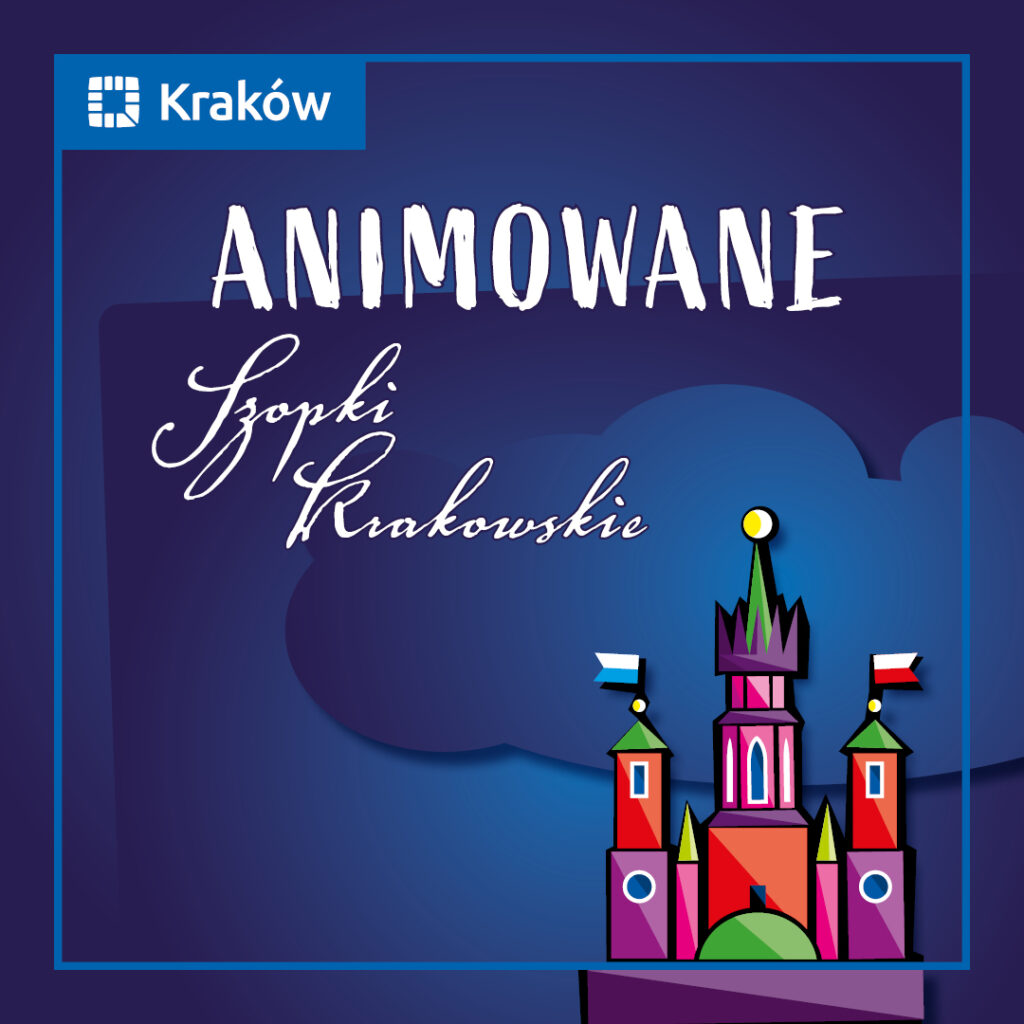 Krakow Cribs present the architecture of the most important, interesting and beautiful monuments of Krakow. All of them customarily have towers - usually modeled on the upper tower of St. Mary's Church topped with a crown or on the towers of the Wawel Cathedral or the Town Hall tower.
In Kraków at the end of the 19th century and the beginning of the 20th century, there were a lot of nativity scene groups, and the group to be invited home to perform a performance was selected on the basis of nativity scenes, which could be seen on the Main Market Square during the Christmas season. It is said that the troupe led by a master bricklayer and tiler from Krowodrza, Michał Ezenekier, was the most popular.
The workshops prepared by us were aimed at showing this beautiful tradition of our city and the possibilities of its development. During the workshops, the participants (children and their parents) listened to the history of the creation of the Krakow nativity scene and the basic principles of the construction of the nativity scene, which were told by Anna Malik, who belongs to a family with a multi-generational tradition of creating nativity scenes. Then, under the care of Daria Godyń, the participants made their nativity scenes and scenarios of their own nativity plays. Piotr Madej created the sound for the animation with them.
Animation workshops can be attended by:
Parents/grandparents with children from 5 years of age (jointly creating a family nativity scene and animating it)
Children aged 8-13 (alone or with parents/siblings)Creating Krakowskie Nativity scenes is a family tradition, so we encourage families to participate in the workshops. Anna Malik, whose family has been making nativity scenes and puppets for nativity scenes for 5 generations, will talk about creating nativity scenes. The workshop will be conducted by Daria Godyń, the creator of animation, and Piotr Madej will help with sound animations.
Workshop dates:
- 1st group: 18-19.02 hours. 10 - 13.00
- 2nd group: 25-26.02 hours 10 - 13.00
- III group: 4-5.03 hours 10 - 13.00
- IV group: 11-12.03 hours 10 - 13.00
The number of places is limited!
Registration: biuro@etiudaandanima.pl , tel: 507062615
Workshop venue: The Szołayski House, Plac Szczepański 9, Kraków
Lead: Daria Godyń and Anna Malik
Music and sound: Piotr Madej
Partner: The National Museum in Krakow
The project was implemented thanks to the co-financing of the City of Krakow